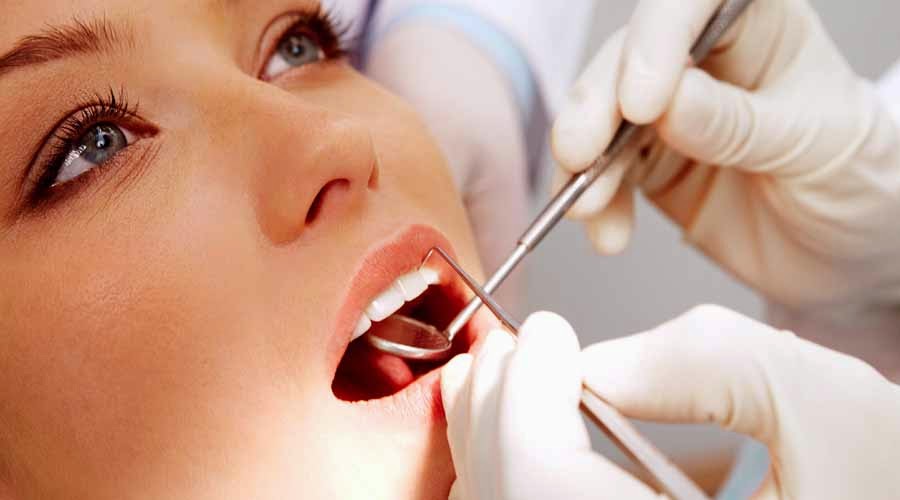 A dental hygienist is an oral health professional who works under the supervision of a licensed dentist. Along with teaching patients proper oral hygiene, they may conduct patient assessments, oral inspections, and teeth cleanings. Hygienists may work in either general or speciality dental clinics but may also find employment in hospitals, nursing homes, and other healthcare facilities. Dental hygienists must take precautions to prevent the spread of infectious disease and when working with x-rays. Many hours standing or leaning over patients is often required.
Career Requirements: The typical degree required is an associate degree in dental hygiene. You may consider completing a bachelor's or master's degree program if you are interested in advancing your career. Programs will focus on teaching you to use dental software, tools, and machines, and courses may include oral pathology, dental materials, radiology, infection control, pain management, periodontics, community dental health, and pharmacology. You'll need to develop solid interpersonal skills; dental hygienists work with patients on a daily basis and often have to explain dental procedures. You must also be compassionate, since patients may be in severe pain or be fearful of dental procedures.
Working with instructors and students in clinical courses can help to strengthen these skills. Also, you will need to use good body mechanics. Dental hygienists are at high risk of occupational injury due to long periods of being in awkward physical positions when working with patients. While in school, be sure to get training on the risks and preventative techniques that can help keep you healthy. If your school doesn't have a body mechanics course, there may be options online.
Other skills you need for this career include dexterity, decision-making, and critical thinking. Beyond a degree, licensing is a requirement in all states. As for what you can expect to earn in this career field, the mean annual salary for dental hygienists as of 2015 is $72,720, according to the U.S. Bureau of Labor Statistics.
There are three main steps to becoming a dental hygienist:
Step 1: Get an Undergraduate Degree Dental hygienists usually hold an associate's degree, such as an Associate of Applied Science in Dental Hygiene. Two-year degree programs are available at community colleges, vocational institutes, or dental schools. Students are prepared for careers through both classroom and clinical instruction.
Step 2: Get Licensed Dental hygienists must be licensed in all U.S. states. Eligibility requirements vary, but nearly all states call for applicants to hold postsecondary credentials from accredited dental hygiene programs. Other requirements can include CPR certification, school transcripts, and letters of recommendation. Qualified candidates sit for the National Board Dental Hygiene Examination, a written exam administered by the American Dental Association, and then complete a regional or state clinical board examination.
Step 3: Consider an Advanced Degree While associate's degrees are enough for most dental hygienist positions, some hygienists earn higher degrees as a way to advance their careers. Bachelor's and master's degrees in dental hygiene may qualify hygienists for careers beyond the dental office, such as in teaching and research. Additionally, advanced degrees may be necessary for some positions in public health or school clinics.
| | |
| --- | --- |
| Course Name | Dental Hygienist |
| Department | Paramedical |
| Level of Study | Diploma |
| Eligibility | 12th Pass (PCB/PCM) |
| Duration | 2 Years |
| Seats | 40 |